I came across the below craft project on
Little Birde Secrets
.. This is the most adorable blog, for unique finds, craft projects, and ideas... You never know what you are going to find, but it always promises to be something good.. Be sure to stop on over and check it out..
The craft I am going to share with you is a wipe on/wipe off menu board for the fridge.. or really you could use it anywhere to leave notes.. make lists, etc..
Supplies:
Picture frame with glass front
Piece of patterned scrapbook paper to fit in your frame
Optional: Vinyl cut letters for each day of the week (you could always just hand write them)
Dry-erase marker
Optional: four heavy-duty magnets to hang it on your refrigerator
1. Put your patterned paper inside the frame. Replace the back.
2. If you wanted to stop here, you could hand-write your days of the week on the glass, or use it as a message board / to-do list.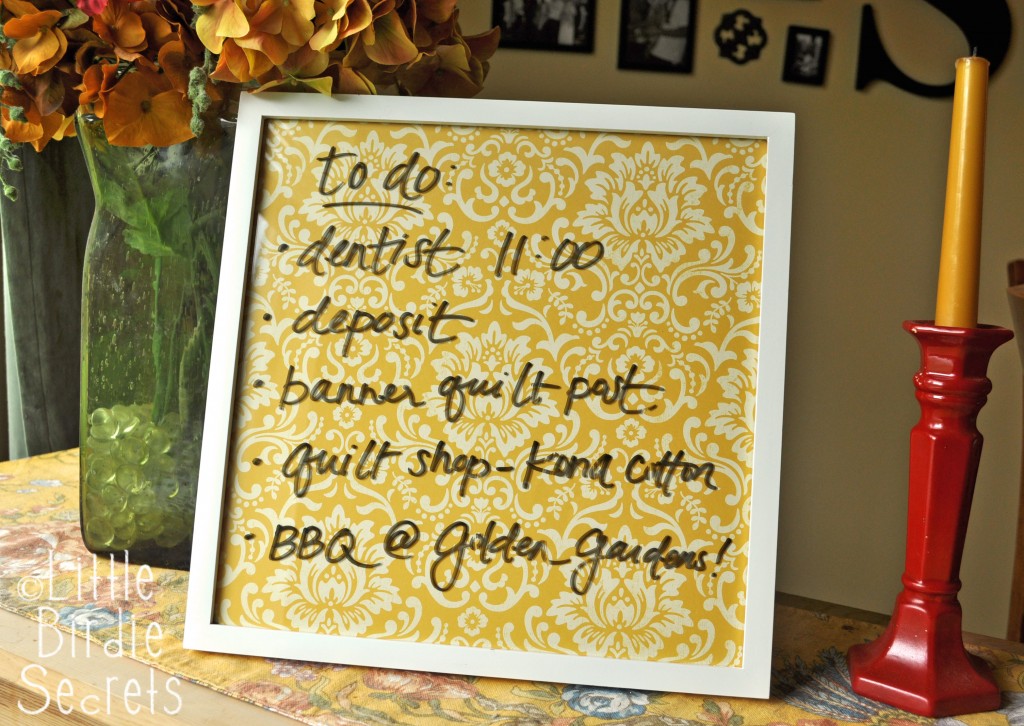 3. Use a paper towel or cloth to easily erase dry-erase marker off the glass.
4. If you want to go a step further, you can add vinyl lettering for the days of the week.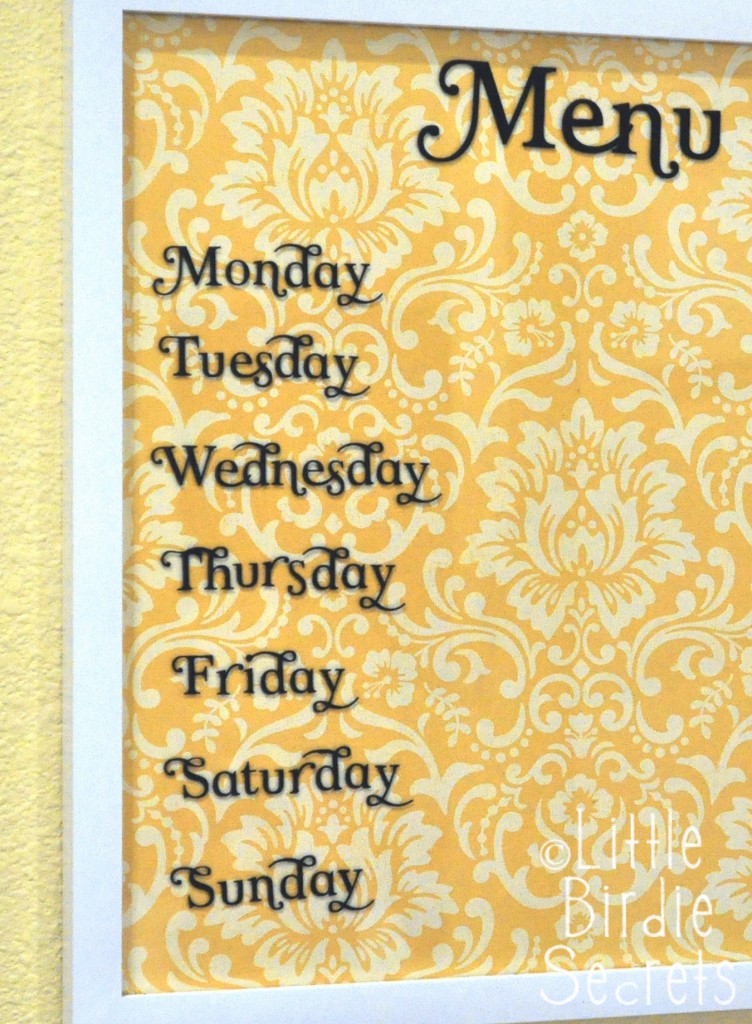 Now everyone in the family knows what's for dinner each week!
The best part about this project is that it is easy to change the paper if you decide to change your decor, or if you just get tired of it. I can't wait to make one of my own...
please note all photos are from the credited blog above.