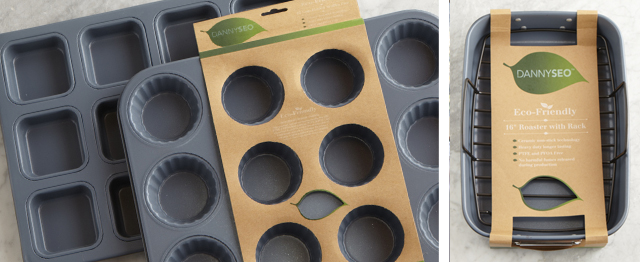 Ok not a crisis at all, just a want for a new pan, that I don't "need" but I want.. the "crisis" is that we don't have a HomeGoods in Tallahassee, and that is where this brand is sold..
Another exciting find. You may remember we talking about Danny So on my
blog post here
. I was searching for a dual recycling bin. Well in typical Britain fashion, I found myself spending more time on his site, and came across the
square cupcake tin image above
(on the far left). Now I am truly on a quest to find it! I would love to make individual brownies, they would be great for favors at a party, or for work! If anyone comes across one at a HomeGoods, TJ Maxx, or Marshalls let me know I would totally pay ya to pick one up for me..